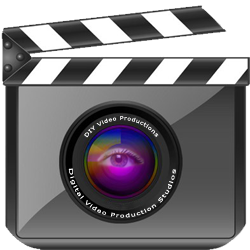 DIY Video Productions
Are You An Amateur or Professional Photographer
And Want To Create Your Own Video?
Check Out Our Tips
&
Sourcing Recommendations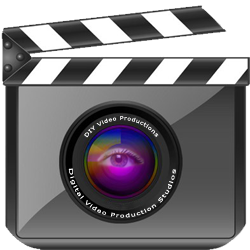 If you are a "hands-on" individual and have the  talent & desire to product a compelling video on your own, great! Below are a few tips & items you will need. We have found some great venders that offer these items at fantastic prices. Please keep in mind the recommended products are not super professional grade but will work superbly at affordable prices.
To begin, you will need the following;
DLSR that has record capability
Voice recording device, iPhone or Samsung phones are great for audio recording (even if your DSLR has a built in mic)
HD recorder app (generally free) for your phone
Lavalier mic
Studio lighting
Digital video editing software ( Camtasia a bit pricy, if you have a windows based computer, Microsoft Movie Maker is good & free. It can be downloaded here Windows Movie Maker directly from Microsoft.
Digital audio editing software (Audacity works well & it's free. See download link below)
If you are going to try "green screen" videos, where you can superimpose your image in almost any background then you are going to need a "green screen" setup.
Below are a few venders that I have personally purchased from and was quite impressed with the overall quality & prices.
Have fun in creating your videos.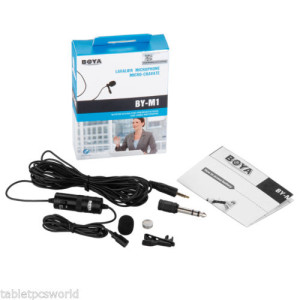 Boya Condenser Microphone Tie Clip Lapel For Samsung Galaxy, Other Smartphones & DSLR Camers – Unit has audio gain booster which can be turned on or off based on device being connect.  20′ cable
$18.00
Free Shipping
Click here to find this item on eBay from the vender that ships from USA
Tip: If using a DSLR, turn the sound off and record your audio using a smart phone in your pocked connected to a hidden lavalier mic. By using a video editor you can download the audio and add it to the video.

Audacity is a free, easy-to-use audio editor and recorder for Windows, Mac and other operating systems.
You can get a free copy from Cnet (one of the safest download sites)
Make sure you only click on the download icon that looks like this


http://www.download.cnet.com/Audacity/3000-2170_4-10058117.html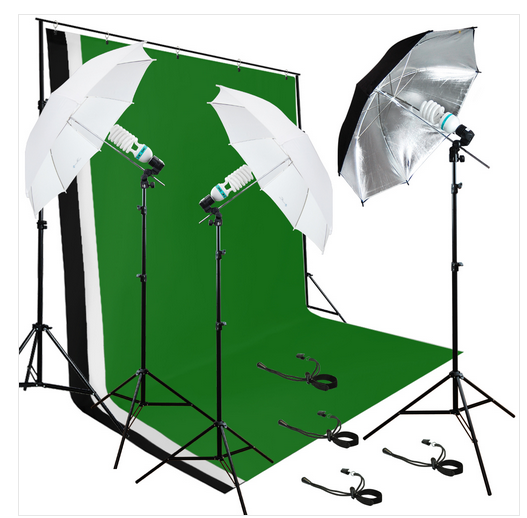 Photo Studio Kit Lighting & Photography Studio Backdrop Kit
Kit Contains:

(1) 9′ x 10′ Background Support System w/Carry Case
(3) Light Weight Light Stand
(3) PRO Fluorescent Single Light Holder
(3) Fluorescent Spiral Bulb 120V 45W
(1) 5'x10′ Black Backdrop Screen, (1) 5'x10′ White Backdrop Screen & (1) 5'x10′ Green Backdrop Screen
(2) 33″ Transparent White Photo Umbrella
(1) 33″ Silver Photo Umbrella
(4) Backdrop Holders (side Side Holders)
(1) Backdrop Holders 5pcs Set (Backdrop Helper Top Holders)
$99.00 (YES.. All For $99.00)
Free Shipping
Click here to find well priced green screen kit from USA vender on eBay
Our Services
Custom Video Design
Video Marketing
Video Animation
Remarketing
Facebook Advertising
Web Designs & Face-Lifts
And more…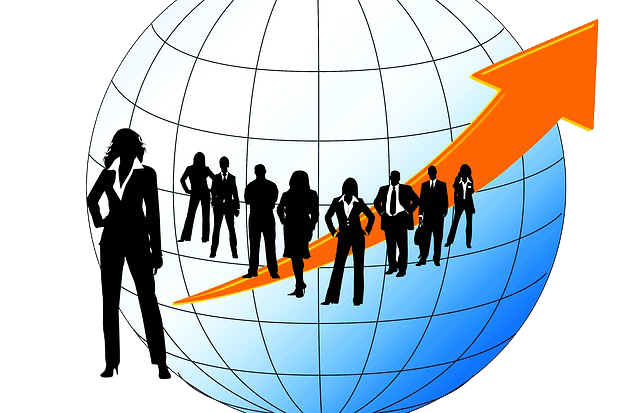 Contact Us
Digital Video Production Studios
Staten Island, NY 10312
917.217.7373